For The Sun to Once Again Shine On Us!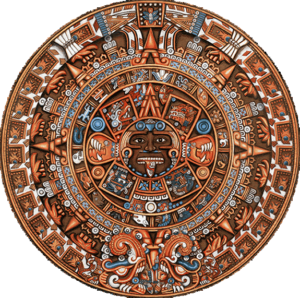 The purpose of this web site is to reveal the ancient knowledge of the Ancient Mexican culture, which has been hidden in safekeeping until this time. This culture can finally be revealed to all so that a new flowering of the worlds most advanced civilization can occur and TOTLAZOTLALNANTZIN ANAUAK (Our beloved and respectable mother earth) can regain her strength and fulfill her destiny.
---
"…
THE HUMAN ORGANISM

, like the universe, is a

COMMUNITY

."
---
Our ancestors teach us the duality that we are simultaneously individuals and cosmos, therefore we must work collectively. We must continue this pre-American thinking in which the human organism, like the universe, is a community. Our very glands labor communally and they influence each other and they advise each other. If one gland does not respond at the call of another, the other will insist, gather more co-operation and send urgent messages. Our heart, the kidneys, the liver and the lungs all work communally. Our five, or more, senses work communally to inform us of the community that surrounds us and to which we belong.
Therefore, for these and many more observations accumulated through millenniums the pre-American individual decided, as we must, that he must act in the cosmos like all the other entities of the cosmos, communally. So, we welcome and encourage volunteers to help build this web site. Artists, writers, editors, scientists, astronomers, researchers and you are invited to join in this great re-discovery of ancient wisdom regardless of your nationality or place of origin.
Timo Itazke…See you later.
Mazatzin
REGISTER FOR YOUR FREE TONALLI HERE!
---
UPCOMING EVENTS & UPDATES
FLASHBACK: Mazatzin receiving support from Attilo Mendigure Sarmiento, President of the FENDUP on March 3, 2016
HEY HEY FOR SAN PANCHO, CALIFAZTLAN (San Francisco, CA) WHERE WE BROUGHT IN THE NEW YEAR AT THE RIGHT PLACE AT THE RIGHT TIME CCSF MEXIKA NEW YEAR 8 FLINT TEKPATL
What does that mean for you? It means that social distancing and staying home is the right thing to do. Staying home, and restricting your contact with others, also known as 'social distancing', is having an incredibly positive effect on 'flattening the curve'. By preventing the spread of COVID-19 you are quite literally saving lives in your community, and although we are far from the end of this pandemic, take heart that the sacrifices you are making by staying home and not becoming infected, are helping our medical professionals deal with this outbreak immensely. The good news for San Franciscans Businesses in SF started limiting service in the second week of March, and the official order to shutter all non-essential businesses in 6 Bay Area counties, and for citizens to shelter in place was given on March 16th, but by then the majority of workers and businesses had already stopped operations. As of today, March 30th, it has been over 14 days since large crowds stopped congregating and the circulation of the virus has been greatly impeded. Since most cases of COVID-19 last around 14 days, if we were going to see a massive surge of infections, the odds are we would have seen them by now in our Emergency rooms. For now, this is good news, we have been incredibly fortunate that our government and business owners acted quickly and decisively to help slow the spread of the virus.
---
Updated Items For Aztek Calendar and Cosmic Clock Codex in 2020
Make sure to get your Calendar and Apparel TODAY !!!
---