SAME TIME ZONE FOR COLOMBIA, MEXICO CITY
CLICK HERE:  For Mountain  For Pacific    For Eastern
Ancient Mexika Chronological System
November 30, 2022, 7:34 am UTC-6
A special time for Activity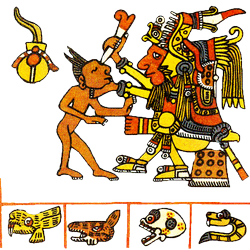 72 minute cycle:
Zipaktonal
18 minute cycle of
Mikiztli
The Skull: Our silence and transformation. Represents the reevaluation of life and death and of things done and things left to be done. Don't Hesitate!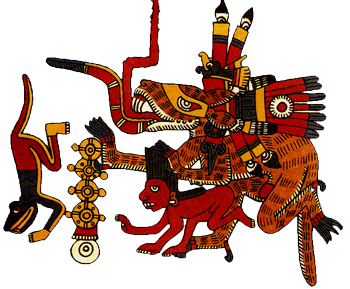 Day/Dia/Tonalli: 7 Kuetzpalli
The Lizard: Our maternal womb. Representing the Mother Earth associated with fertility, nurturing and the capability of regeneration.
Iluikapotzintli:
Day Companion
Ueuekoyotl
The old, old Coyote. Representing the game plan and experience. It is sensuality and very, very motherly.
---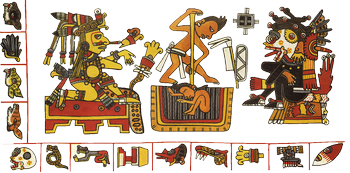 Trecena: Thirteen Day Cycle - Ze Tekpatl
The Flint: Our tongue; the word, profound, pointed and sharp. This is a profound method of study and analysis to truly comprehend things and then produce enduring concepts.
governed by
Tonatiu Tonalteotl and Miktlantekutli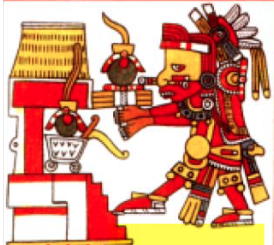 Youalpotzintli:
Night Companion
Piltzintekutli
The Guide that Gives Color to Life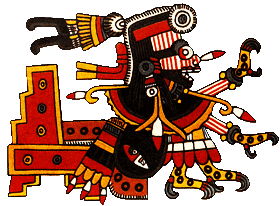 In Totopotzintli:
Winged Companion
Itzpapalotl
The Obsidian Butterfly
---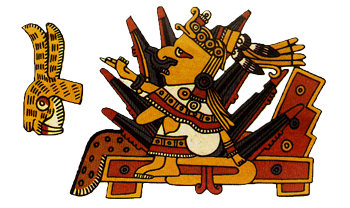 Year:
10 Tochtli
The Rabbit: Our multiplicity and taste perception; the fertility of the earth and all living beings by the lunar influence; very independent, yet always giving to and providing of others
Veintena:
Twenty Day Cycle
Kecholli
Arrival of the birds with beautiful feathers, time of Mixkoatl, the hunter
Javascript is disabled.