SAME TIME ZONE FOR BOLIVIA
Ancient Mexika Chronological System
October 21, 2021, 3:53 am UTC-4
A special time for Activity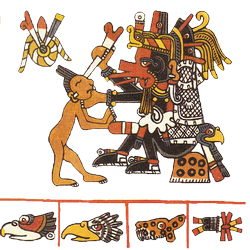 72 minute cycle:
Ketzalkoatl
18 minute cycle of
Akatl
The Reed, bamboo: Our internal self. Conduit of heat and energy. Represents intelligence, observation, analysis, memory and the sub-conscious. Through the subconscious he can be all places and see all things, even with his eyes bandaged. Akatl can unite the collective intentions to make even nature fulfill its mission.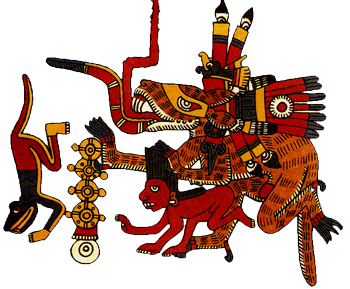 Day/Dia/Tonalli: 10 Kuetzpalli
The Lizard: Our maternal womb. Representing the Mother Earth associated with fertility, nurturing and the capability of regeneration.
Iluikapotzintli:
Day Companion
Ueuekoyotl
The old, old Coyote. Representing the game plan and experience. It is sensuality and very, very motherly.
---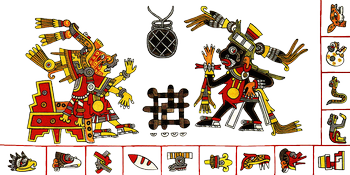 Trecena: Thirteen Day Cycle - Ze Kuautli
The Eagle: Our vision; a solar symbol. This is the physical and spiritual renovation, purification and cleansing of ourselves and our environment. Here is the presence of freedom and liberty and a guardian of the house of creating energy, Teokalli.
governed by
Xochiketzalli and Tezkatlipoka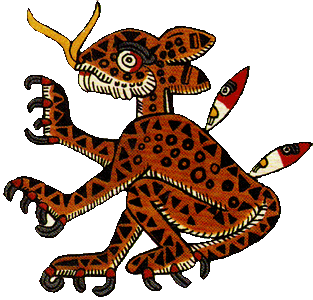 Youalpotzintli:
Night Companion
Tepeyolotli
The Heart of the Mountain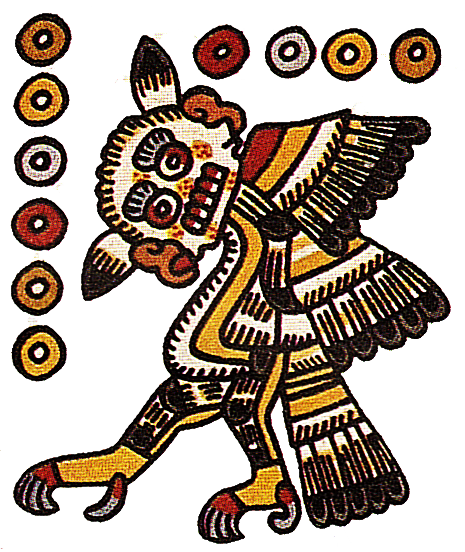 In Totopotzintli:
Winged Companion
Tekolotl
The Barn Owl
---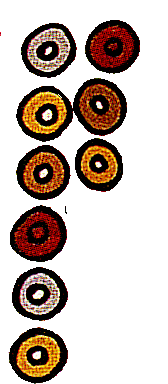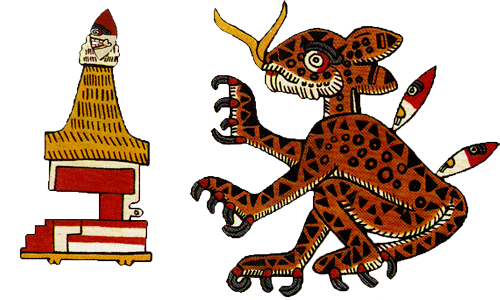 Year:
9 Kalli
The House: Our home, refuge and house of thoughts; a safe place for reflection and regrouping for the comprehension of all living beings
Veintena:
Twenty Day Cycle
Teotleko
Rising energies, the coming of the regenerators of nature
Javascript is disabled.