SAME TIME ZONE FOR GUATEMALA
Ancient Mexika Chronological System
October 21, 2021, 1:26 am UTC-6
A special time for Activity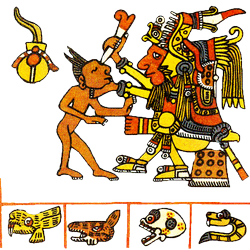 72 minute cycle:
Zipaktonal
18 minute cycle of
Koatl
The Serpent: Our knowledge and wisdom. Represents energy and fertility, and of the senses it represents the touch, and is associated with the twins and the earth.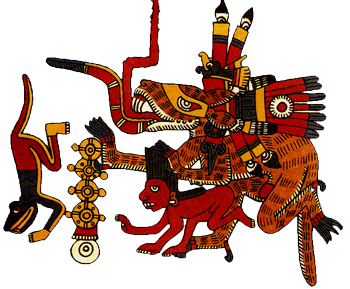 Day/Dia/Tonalli: 10 Kuetzpalli
The Lizard: Our maternal womb. Representing the Mother Earth associated with fertility, nurturing and the capability of regeneration.
Iluikapotzintli:
Day Companion
Ueuekoyotl
The old, old Coyote. Representing the game plan and experience. It is sensuality and very, very motherly.
---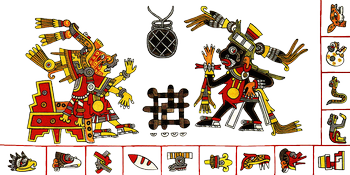 Trecena: Thirteen Day Cycle - Ze Kuautli
The Eagle: Our vision; a solar symbol. This is the physical and spiritual renovation, purification and cleansing of ourselves and our environment. Here is the presence of freedom and liberty and a guardian of the house of creating energy, Teokalli.
governed by
Xochiketzalli and Tezkatlipoka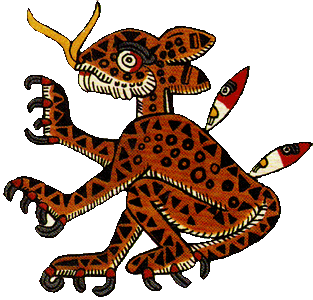 Youalpotzintli:
Night Companion
Tepeyolotli
The Heart of the Mountain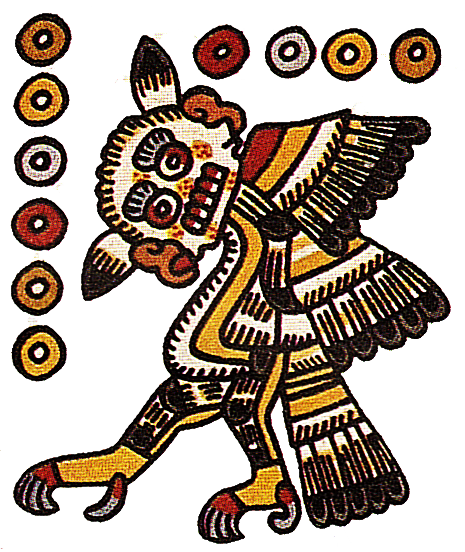 In Totopotzintli:
Winged Companion
Tekolotl
The Barn Owl
---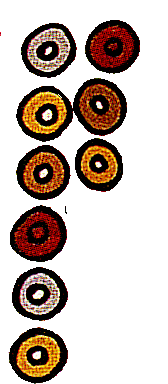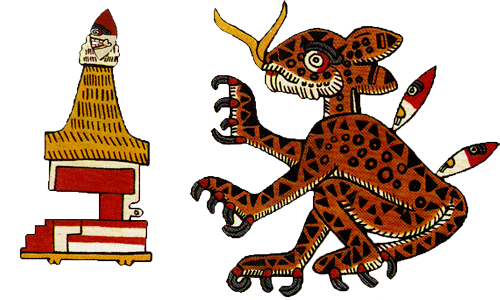 Year:
9 Kalli
The House: Our home, refuge and house of thoughts; a safe place for reflection and regrouping for the comprehension of all living beings
Veintena:
Twenty Day Cycle
Teotleko
Rising energies, the coming of the regenerators of nature
Javascript is disabled.